Tracey Simerson RDH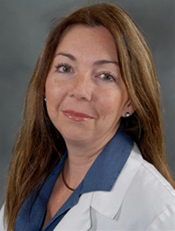 TraceySimerson is a Registered Dental Hygienist and the Owner/Operator of Wildrose Dental Hygiene Centre in Canmore.
Tracey has lived and worked in the Bow Valley for more than 20 years and is trusted by many, Her reputable work ethic and strong commitment to excellence makes her a favourite amongst locals. She offers a gentle touch for those who are timid of dental work and has a vast knowledge of modern dental professionalry.
Trained and certified with the Academy of Laser dental professionalry for ten years, Tracey is also trained and certified to provide Periowave laser treatments and Zoom Advanced Power teeth whitening.
Tracey continually takes courses and learns about the latest technologies to offer you the best treatments possible. She is a member of the Canadian Dental Hygienists Association, as well. Before opening her private hygiene practice, Tracey was a dental assistant in Ontario for four years and she has worked as a registered dental hygienist since 1988.
Tracey is passionate about the betterment of her profession and is the Founder and President of the Association of Private Practice Dental Hygienists of Alberta (APPDHA). Visit the APPDHA website at: http://www.mydentalhygienist.ca/
After my first visit with Tracey, I was amazed at how much "space" I had between my teeth. I loved the clean feeling, and just couldn't wait to get back to see her - even if I now live in Norway! I find I manage quite well between visits, because of all the tricks Tracey have taught me, on how to clean my teeth well on my own. Besides being very thorough and professional, Tracey's warmth and care makes every visit something I really look forward to. A friend recommended Tracey to me, and I am gladly passing this on!"
- Inka Karlsen, Norway